Jun is a multidisciplinary designer based in LA. Her work spans across brand identity, print, illustration and publication design. Open to any full-time and freelance opportunities.
For inquiries, please contact

hi@junlin.info
---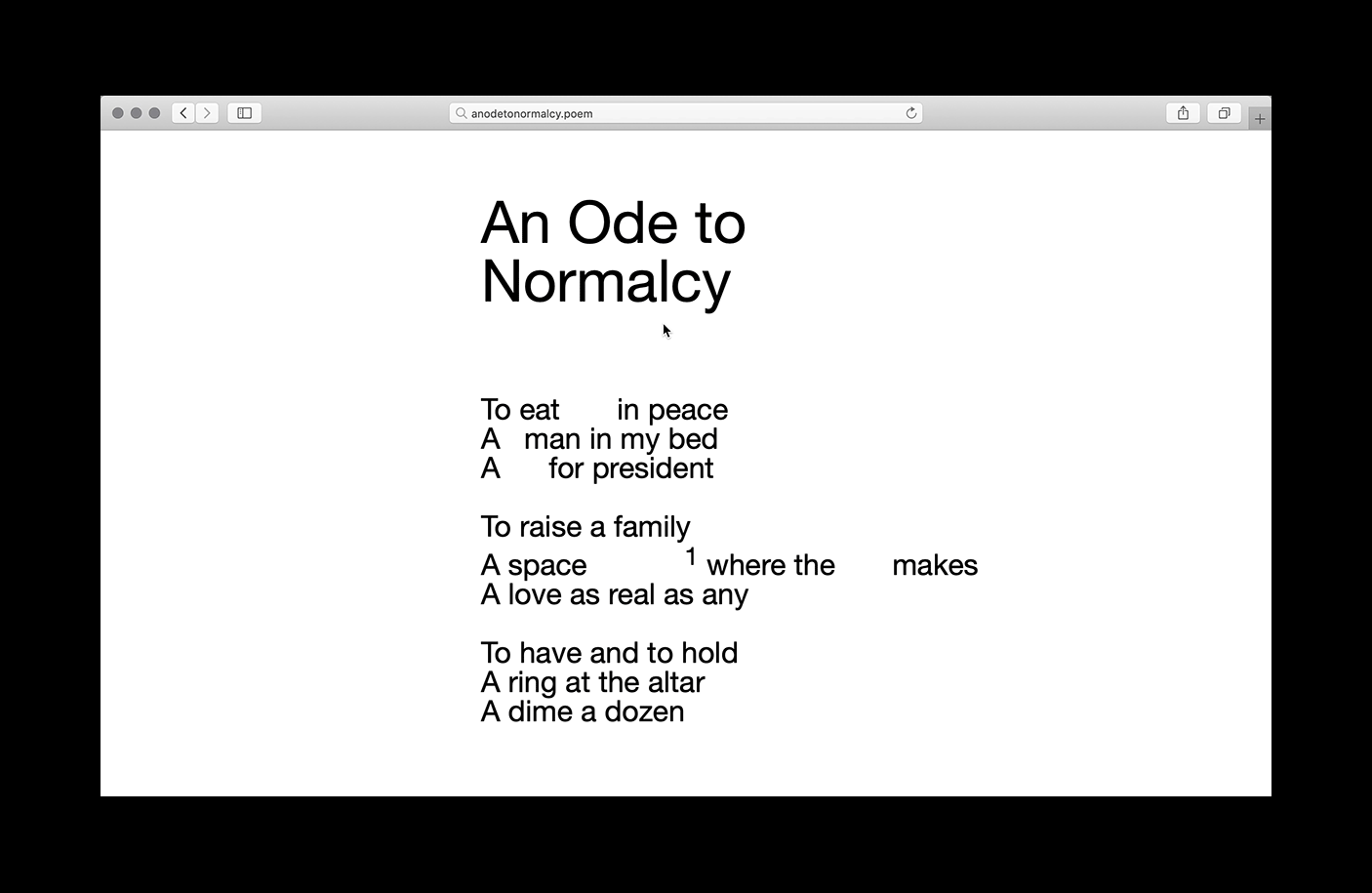 Poetry and Code
With Dennis Phillips
HTML, CSS, Javascript

"An Ode to Normalcy" is performance poetry in digital space.
The prototype imagines a framework for messaging wherein key information (text) is self-censored in order to bypass censorship. Depending on which part of the world the user accesses the site, images are generated from a curated archive, forming narratives that highlight the voices of a regionally censored, silenced or oppressed cultural minority.

Through the digital performace of the work, the narrator imagines a society where s/he is finally integrated into the 'norm', briefly empowering the self through the subversion of power relations between the censor and the censored.

---